Honda wants to make sure that its influence on environment and health, from the production and use of its products, is kept to a minimum. We also ensure that all activities are performed in a safe manner. Honda Motor Europe Logistics makes its best effort to protect the environment against possible negative effects caused by its logistic operations and to ensure the safety and well-being of its staff, visitors and contractors.
Honda Motor Europe Logistics has set up a care system that meets the requirements of the European Regulation on ISO 14001 and ISO 45001. A management system is a collection of technical, administrative and organisational measures that enable a company to understand, manage and prevent the negative impact of its activities on health, safety and the environment. Aside from guaranteeing that a company's statutory obligations are met, the implementation of and adherence to a management system means extra efforts are made in terms of environmental care and prevention.
ISO 14001 environmental management system
The ISO14001 norm stands for a high standard of environmental policies. The company makes sure that:
environmental legislation is complied with
all types of waste remain under control
all environmental activities are described in procedures and work instructions
annual plans are made to further reduce our impact on the environment (as part of our drive for continuous improvement)
multiple internal and external audits take place every year to help us continuously improve.
Honda Motor Europe Logistics holds a consolidated ISO14001 certificate. The care system is applicable as an environmental system on site for Ghent and Aalst but also int the other six European branches.
ISO45001 health and safety management system
ISO 45001 (Safety and Health Management Systems – Requirements with Guidance for Use) is the standard that helps organizations to create a healthy and safe workplace. Attention is paid to context analysis, from stakeholders and risk management outside the organization to leadership and associates involvement.
Across the whole of our company, we ensure that:
health and safety legislation is complied with
the number of occupational accidents is reduced to a minimum
occupational accidents are analysed and preventative measures are implemented
all activities and preventative measures are described in procedures and work instructions
annual plans are made to further optimise working conditions (as part of our drive for continuous improvement).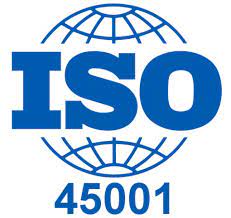 HMEL health, safety and environment policy statement
Unitar certificate: SDG Pioneer
Both HMEL Gent and HMEL-Aalst obtained the international SDG pioneer certificate from the UN and UNITAR for completing at least one action in each of the 17 SDGs. 
This title is a nice recognition of the efforts that HMEL makes every year to grow in the field of sustainable business. For several years now, HMEL has been receiving the Sustainable Entrepreneurship Charter from VOKA East Flanders.