Honda Motor Europe Logistics has around 8,000,000 customers, most of whom are likely to need a spare part at some point. They can contact Honda Motor Europe Logistics to order parts for all Honda products — from stock, urgently, and via our hotline if necessary.
Parts logistics
Managing 972,000 different parts provides a new challenge every day for our 350 employees. In total, Honda Motor Europe Logistics handles over 35,000,000 parts each year. Around 25,000 orders are processed every day, and between 6,000 and 7,000 destinations receive frequent deliveries. Honda Motor Europe Logistics strives to deliver each part on time, while maintaining reliable quality and keeping prices reasonable. Our goal is to deliver the best possible parts service for dealers, other Honda Logistic Centres and independent distributors in Europe, Russia, Africa and the Middle East.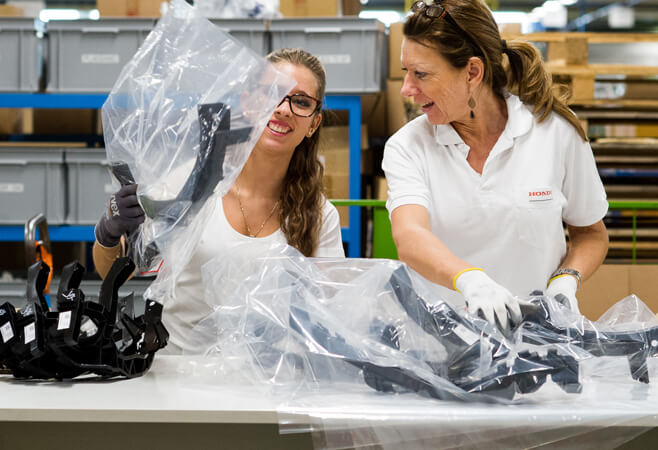 Stock management and parts sale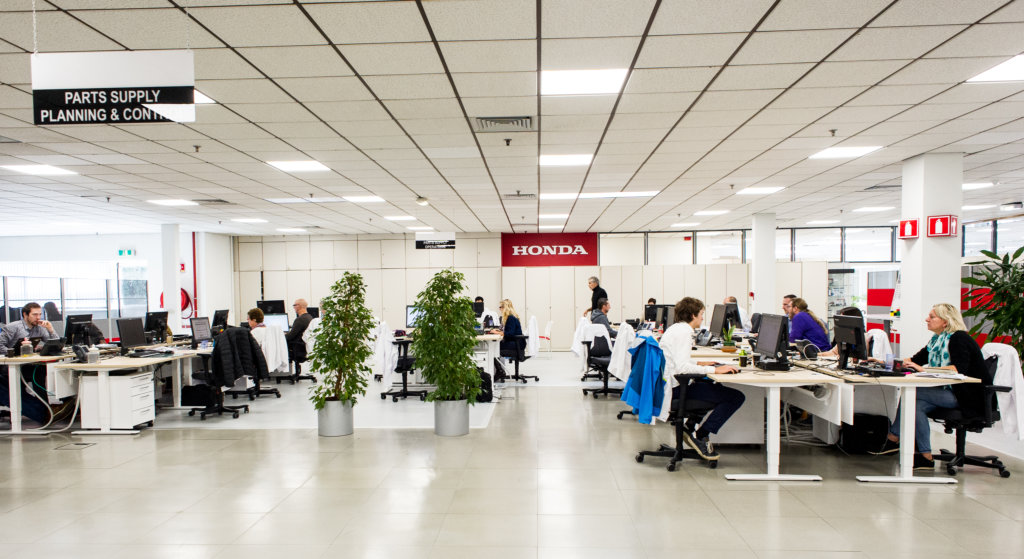 HMEL controls the enormous quantity of Honda parts on Pan-European level. A team of about 60 specialists are responsible for the following activities:
Purchase of parts
Stock management of parts
Pricing of parts
Sales and marketing support for spare parts sale
Customer service for Europe, Africa & Middle East
Our site in Aalst has flexible production facilities with a capacity of 620 bumpers and 60 accessories per day, in more than 200 colour variations.
Spray-painting is done manually, so our staff are all highly qualified to ensure parts are supplied in accordance with the general global quality standard and within the agreed time scales.
The unique combination of production, storage and distribution ensures the customer anywhere in Europe a guaranteed delivery time of 24 hours. The environmental impact of our processes is kept to an absolute minimum thanks to the use of special packaging methods and low-emission paint types and methods. The Bumper Production Aalst is also EMAS & OHSAS certified.